Healthy hair starts at the scalp right? A topic that has been widely spoken about in recent years as the interest in trichologist grows. We're seeing more and more hairdressers qualify as trichologists and brands launching scalp care ranges. By looking after the scalp, hair will look lush, grow healthy, strong, and clients may even avoid issues including hair loss, hair thinning, dryness and itchiness! However, looking after the scalp can be very much unseen and unspoken….
Many clients feel embarrassed to discuss their scalp issues with their hair stylist in the salon and this is something that needs to change. We should be discussing the benefits of using scalp care products within their hair care regimes, as well as encouraging clients to be more open to talk about any scalp issues they may, so we can guide them in the right direction – they may need to change their hair care routine, products, or treatment from a trichologist.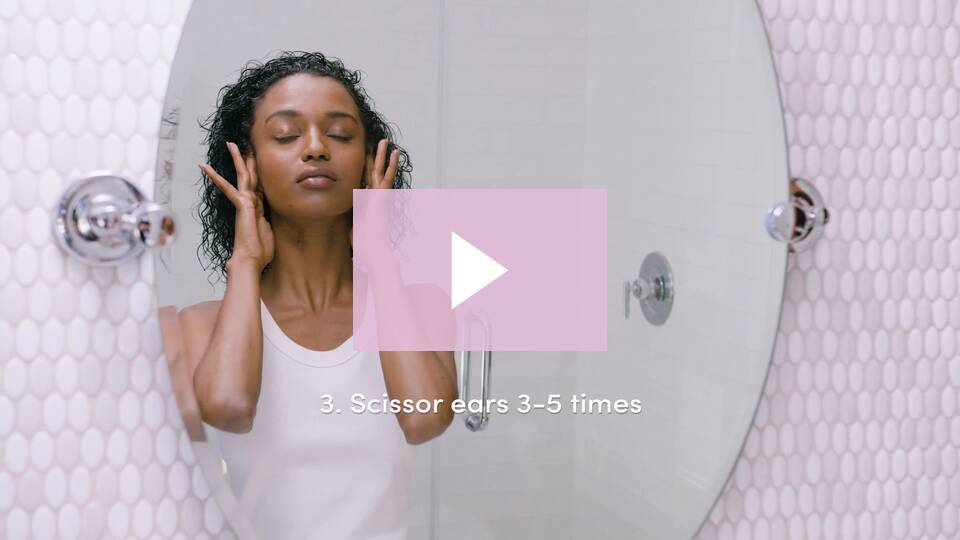 Root of the problem
With the variety of scalp conditions, scalp concerns are more common that some of may think. Just like barely anyone has perfect facial skin, barely anyone has a perfect scalp. There are various scalp conditions with varying intensity that can cause discomfort and emotional stress that can be improved with the right scalp care.
For example, many scalp issues can be caused by the change of weather, leading to dry scalp and dandruff flaring up.
Another common issue can be build-up and the accumulation of natural oils, dead skin cells and/or products layering on the hair or scalp. These issues can be helped with the use of good quality, professional products, targeted towards scalp care.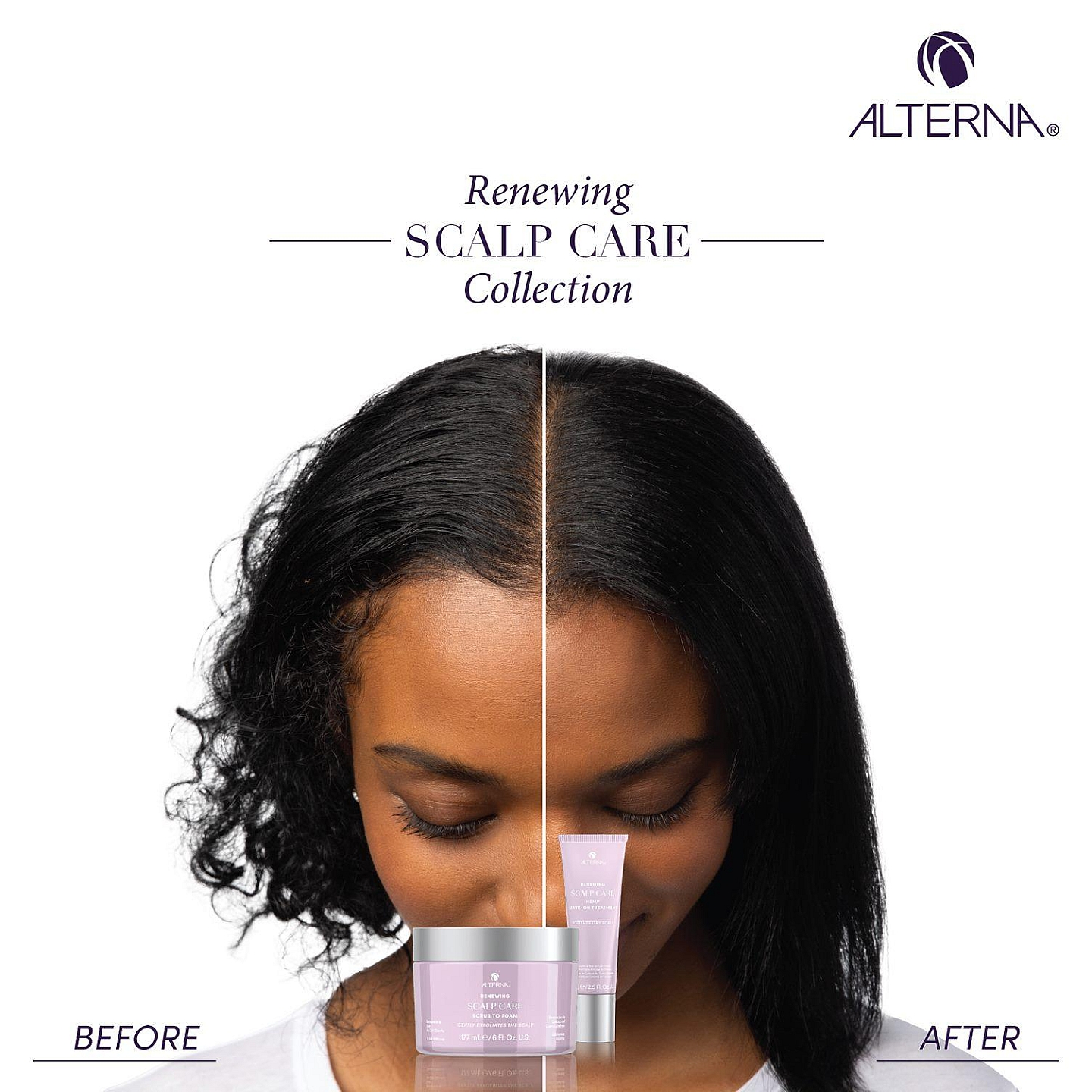 Alterna Renewing Scalp Care
The new Alterna Renewing Scalp Care range has been created to help those with scalp concerns. This range is not just for those suffering with existing scalp concerns, but is recommended to all clients who want to look after their hair and scalp and limit future scalp issues.
All of Alterna's products are based on skincare inspired formulas and this is highly on trend at the movement on the Skinification of hair and growing strong hair from within with hair products that contain the right ingredients and that are inspired by skincare.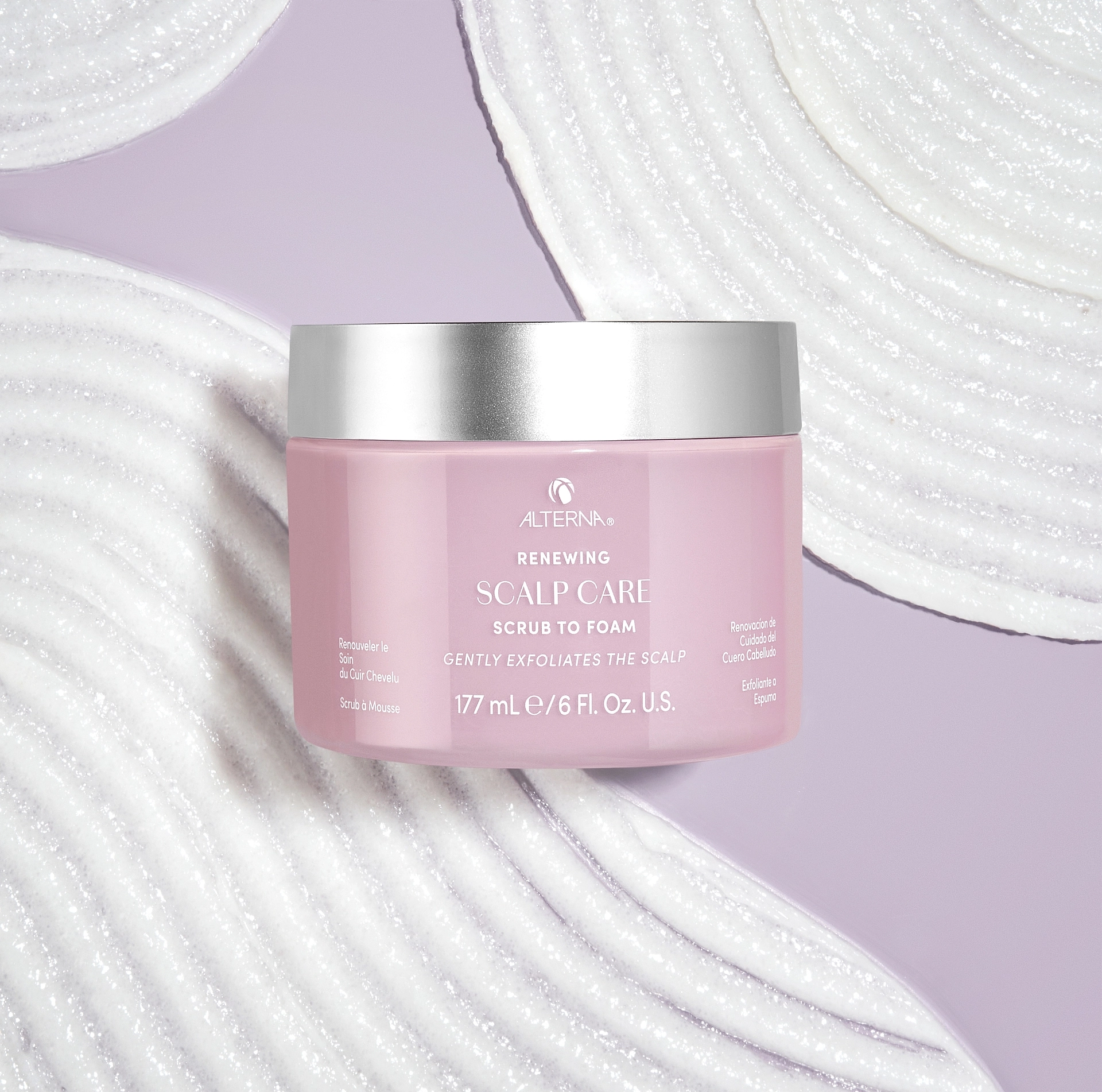 Just like we exfoliate our face and body, we should exfoliate our scalp. This is where the Alterna Renewing Scalp Care Scrub-to-Foam comes into play. The two in one vegan exfoliator and shampoo gently cleanses the hair and scalp whilst removing build-up, leaving the scalp feeling calm, soothed and hydrated.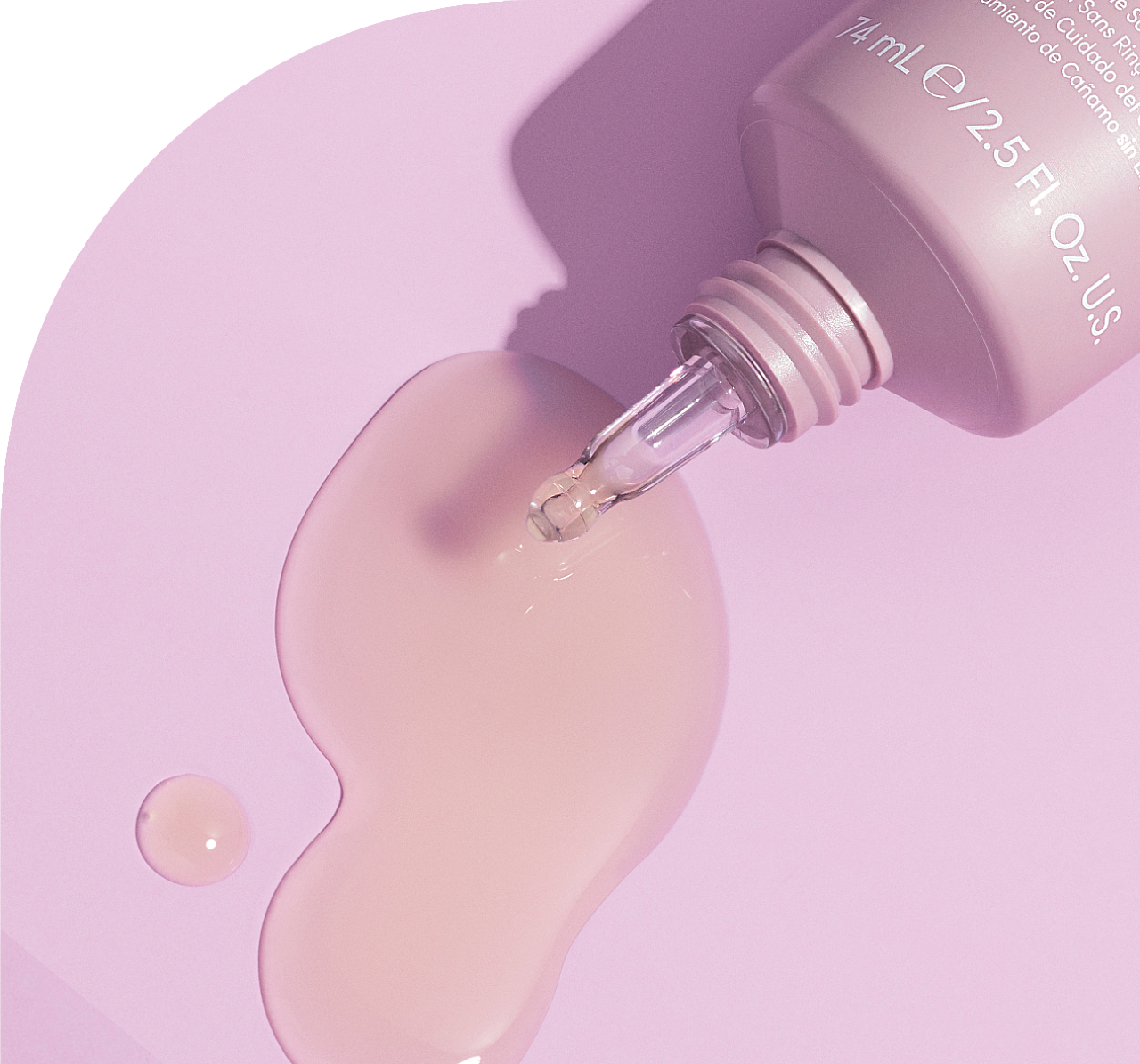 The Renewing Scalp Care Hemp Treatment and Renewing Scalp Care Peppermint Treatment work as serums, which can be applied directly onto the scalp (damp or dry) to leave the scalp feeling moisturised. Hemp Leave-On Treatment works to hydrate and nourish the scalp, whilst leaving it feeling soothed and calm, whereas Peppermint Leave-On Treatment is more refreshing and works to moisturise whilst also invigorating with Tea Tree and Peppermint.
By using this two-step hair care routine, clients can expect to see a much healthier looking and feeling scalp. Leading them having hair that's in great condition.
What more could you want?
For more of the latest industry news, click HERE.
________________________________
Respect is a hub for UK hairdressers of all ages and stages to find out what We Love, We Hearand We Seeas the best product launches, styling advice, hairtools, education training and seminars and hairshows! Sign up to our newsletter which is sent fortnightly direct to your email, so you stay up-to-date with salon styling information, trends in session work, advice on presenting on stage or progress in educating – whatever your interest, whether you're a trainee or creative director, an educator or team leader, you'll find all the opportunities and ideas on www.respectyou.me
We love hairdressing; we see and we hear how you can become the best hairdresser, colourist and salon owner possible. Contact us if you'd like to know more about us. If it's worth talking about, you'll read it here.